Preparing Your Home For Sale
Every Seller wants their home to sell quickly and for the most money. Careful planning and knowing what minor improvements will make the biggest difference can put thousands of dollars into your pocket.
Here are a few great tips on "Preparing your Home for Sale":
Tip #1 – Remove Items that you plan to take with you.
If you plan to take Window Coverings, Fixtures or Appliances with you, Remove them and Replace with alternatives before the property is listed.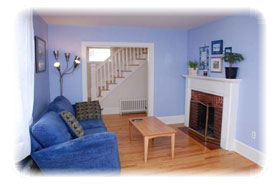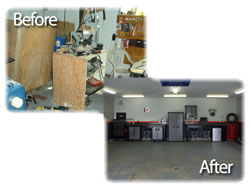 Tip #2 – Remove Clutter…
Removing Unnecessary Furniture & items will make your Home appear Larger. An Organized space is more Attractive to Buyers.
Begin with your Closets. If you haven't worn clothing in over a year, consider throwing them out or giving them away to charity. Organize Clothing by Grouping colors together, hang hangers so that hooks face inward & move as much off the floor as possible. Shoes, Accessories, etc. can be Stored in flat Boxes under a bed to get them out of the way and still allow for easy access.
To organize Kitchen Cabinets throw out older items and Clean all surfaces. Group Glassware together, neatly stack China & remove unnecessary items from counter tops & appliances.
Put Extra Furniture, Electronics, Gym equipment, Toys, Books, Artwork, Garden tools, etc. into Storage.
Tip #3 – Make Minor Repairs
Consider giving the space a fresh look by Painting Key Rooms a Neutral color. If you have outdated kitchen cabinets or bathroom vanities, consider painting them and adding new hardware. If you have dark countertops, paint cabinets a light color. For light countertops, paint cabinets a dark color.
Fix Leaky Faucets, Bleach dingy Grout, Re-caulk Tubs, Showers and Sinks, Remove iron or Rust Stains from Porcelain.
Replace Worn Carpets and Cracked Tiles.
Replace Cracked Fixtures & burned out Light bulbs.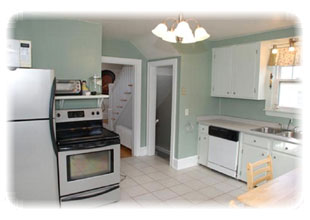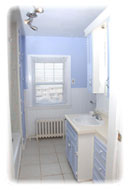 Tip #4 – Clean, Clean, Clean…
Clean Windows Inside and Out
Dust furniture, Clean Ceiling Fans and Light fixtures
Polish Mirrors and Chrome Faucets
Vacuum Daily & Wax or Polish Floors
Clean Pet related items, areas
Tip #5 – Curb Appeal
Paint Peeling or Faded Wood Surfaces
Paint the Front and Back steps, add New Welcome Mats
To spruce up the Entrance, consider Planting Flowers or Grouping Flower Pots together
Mow the Lawn, Weed & Edge Gardens, Trim Bushes
Rent a Pressure Washer and Spray down Sidewalks, the Home Exterior, Deck & Patio areas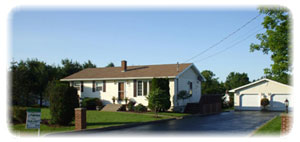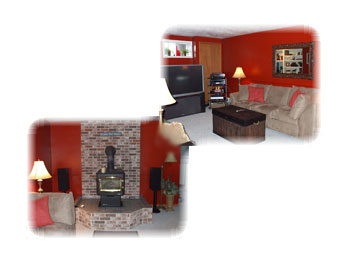 Tip #6 – Home Staging
Prior to a Showing, a few Final Touches will go a long way to make your Home feel Warm and Welcoming…
Put on a fresh Pot of Coffee or simmer Cinnamon/Vanilla
Make Kitchen Surfaces Sparkle!
Fresh Flowers on the Dining Room table or a bowl of Lemons on the Kitchen counter will add Color & make the home look fresh
Clean Towels, Scented soaps in the Washrooms
Don't Smoke in the House prior to a showing. Avoid Cooking Strong Smelling Foods i.e. fish, curry and garlic. The space should smell fresh!
Four Home Seller Mistakes To Avoid
1.Not prepping your home for sale to maximize the potential value of the property.
2.Not Engaging a Qualified Real Estate Agent. One of the worst mistakes a seller can make is listing the property at the wrong price. A qualified agent will know the marketplace and price the property based on a number of criteria including demand, location and the condition of the home. An agent will also be aware of the best methods for marketing the property in that area.
3.Owners Present during Property Showings. Buyers feel uncomfortable when owners of a property are present during a showing. A showing should give the agent an opportunity to highlight the features of the property and to address questions that a buyer may have. Buyers are interested in getting a "feel" for the property to see if it will be a good fit for them. With an owner present, the showing may be rushed, resulting in the buyer taking a pass on the property.
4.Failing to consider the First Offer Seriously. Many sellers believe that the first offer will be one of many and they should hold out for more money. When the property is priced properly, the seller will be aware of an acceptable sales price range. Homes are most saleable when they are first put on the market. A property that has been on the market for an extended period of time is less attractive to a buyer. The first offer may be the best offer and should be considered carefully.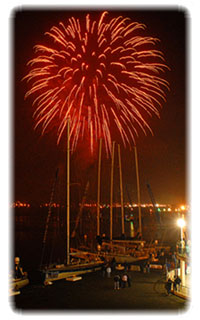 Address
1719 Kings Road
Sydney River
B1S 1G3